About TEDxELTE
About TEDxELTE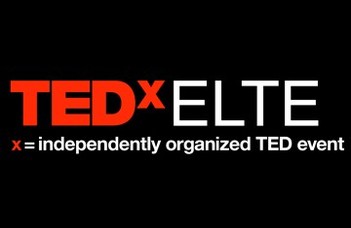 The very first TEDxELTE makes its debute this year, in 2019!
The project was launched in January by only a handful of ELTE students, and now it is a soon-to-be event organized by a bigger, extended, multicultural student team.
This year's theme is 'Zoom In'. It refers to a detail-oriented, 'looking beyond the surface' kind of approach to life—finding out what's left out of success stories, or how we can approach problems from a different angle. As the title suggests, we will look at stories closer, examine them from a different perspective, peek behind the scene and success stories. We will zoom in on little details and their connection to the big picture and point out how a drop in the ocean can make a change.
The speakers of this year will aim to illustrate the meaning and importance of 'Zoom In' for the audience.
The language of the conference is English exclusively, all the speeches and correspondance will be conducted in English.
Be part of the first TEDxELTE event! Save the date, and purchase your ticket as soon as possible!
Date: October 18, 2019
Venue: Aula Magna, ELTE (Faculty of Law) HU—Budapest 1053, Egyetem tér 1‒3.
This independent TEDx event is operated under license from TED.